History of Project to Date: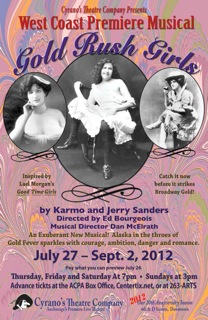 Inspired by their friend Lael Morgan's best seller book, The Good Time Girls, the team of Sanders & Sanders began writing the musical Gold Rush Girls in 2002. From 2003 - 2007, under the guidance of Artistic Director Kate Snodgrass of The Boston Playwrights' Theatre, the musical had five readings at the Boston Playwrights' directed by Kate Snodgrass.
In 2007, with Boston Playwrights' producing, the New Repertory Theatre hosted a two-week workshop under the superb direction of Rick Lombardo with musical direction by Todd Gordon. A reading was held in August '08 in Portland, Maine at the St. Lawrence for the Arts, with Kate Snodgrass in attendance.
In July 2012, Gold Rush Girls opened an Alaska Premiere at Cyrano's Theatre in Anchorage, AK. With helpful grants from the Rasmuson and Atwood Foundations, Cyrano's Artistic Director, Sandy Harper, brought together a superb cast and keen insights with musical direction by Dan McElrath, directed by Ed Bourgeouis.
Opening night found Gold Rush Girls sold out, and the show continued to play to sold out audiences for the full six week run.
Jerry Sanders passed away in 2013, but Karmo remains dedicated to their project and continues to pursue further productions, inspired by these song-birds and entrepreneurial ladies of the night who were living their dreams on the gold fields.
Below are some pictures from the production: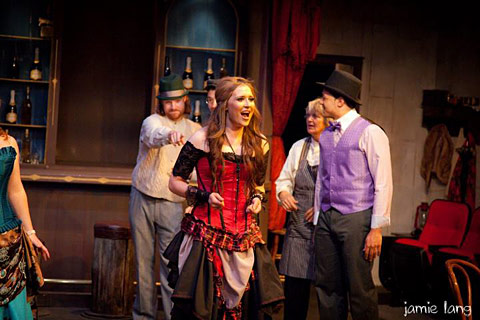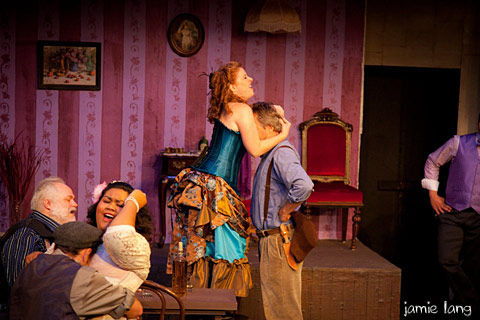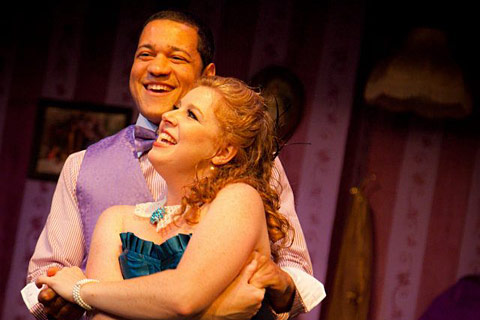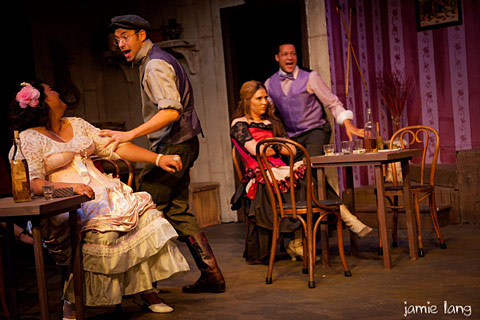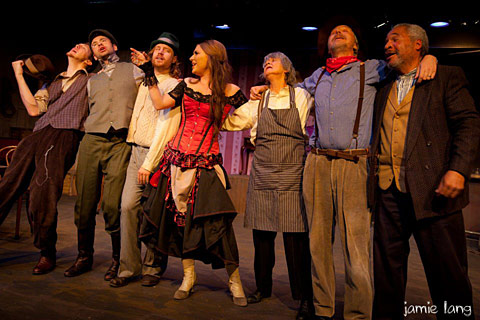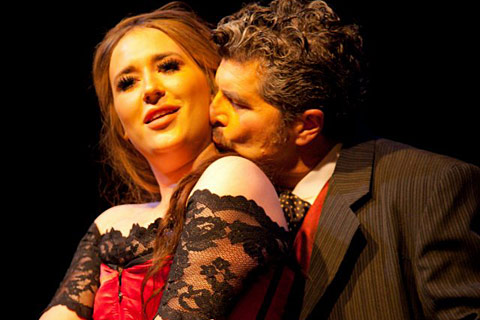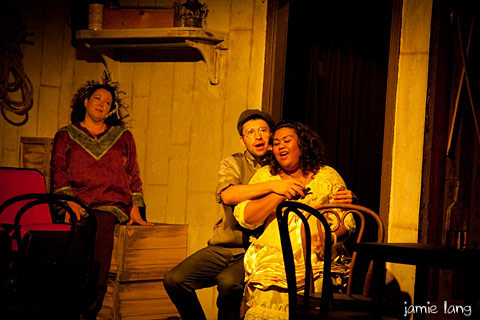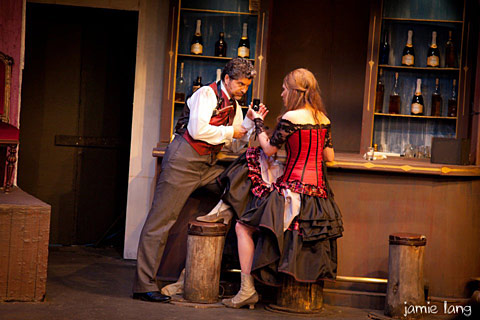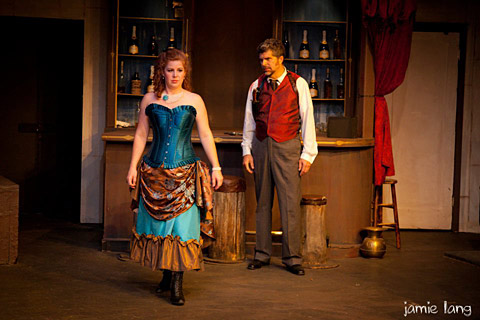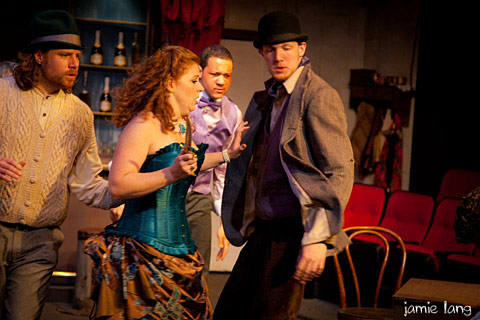 Sanders & Sanders are deeply grateful to author Lael Morgan and Dramaturg Suze Allen who assisted the team in the early years of writing. As well as Jayne Wenger of San Francisco for her Dramaturgy and expertise in tenderly but wisely guiding us to such a successful production at Cyrano's.
Our gratitude to Cyrano's and managing director, Sandy Harper for taking a chance and investing enormous time and energy getting this production on its feet. The Anchorage cast, rich in talent and dedication, put every performance over the top. Our thanks to everyone in the entire Anchorage Community for embracing us under the midnight sun. I look forward to our next step as well as continuing our adventure in Alaska.